Exacting standards
The workstations used in the automotive industry meet exacting standards in terms of sturdiness, durability, flexibility, productivity, ergonomics and safety for people and equipment.
Sturdiness is provided by the workbench frame design, which has been created using the right materials and can bear heavy loads.
Stability and rigidity prevent vibrations and any warping of the workbench that would be detrimental to the manufacturing work. The workbenches can bear the stresses created on automotive production lines as they have been subjected to testing in excess of actual loads during tests performed by the FCBA for NF Technical Furniture certification.
Those tests also demonstrate the durability of our products with test cycles that represent a workbench life of 13 years under heavy use conditions.
The worktop finish and frame paint provide maximum durability in a harsh environment.
Examples of use
Automotive industry
Body shop
Auto mechanic
Metal fabrication
Trades involved
Fitter
Bodywork technician or repairer
Car mechanic
Mechatronics engineer
Micro technician
Skilled worker
Bodywork painter
Welder
Automotive electrician or electronics engineer
Quality technician
Sheet metal worker
Pressing/cladding technician
Assembler
Assembly picker
Wiring technician
Electrician
Trial technician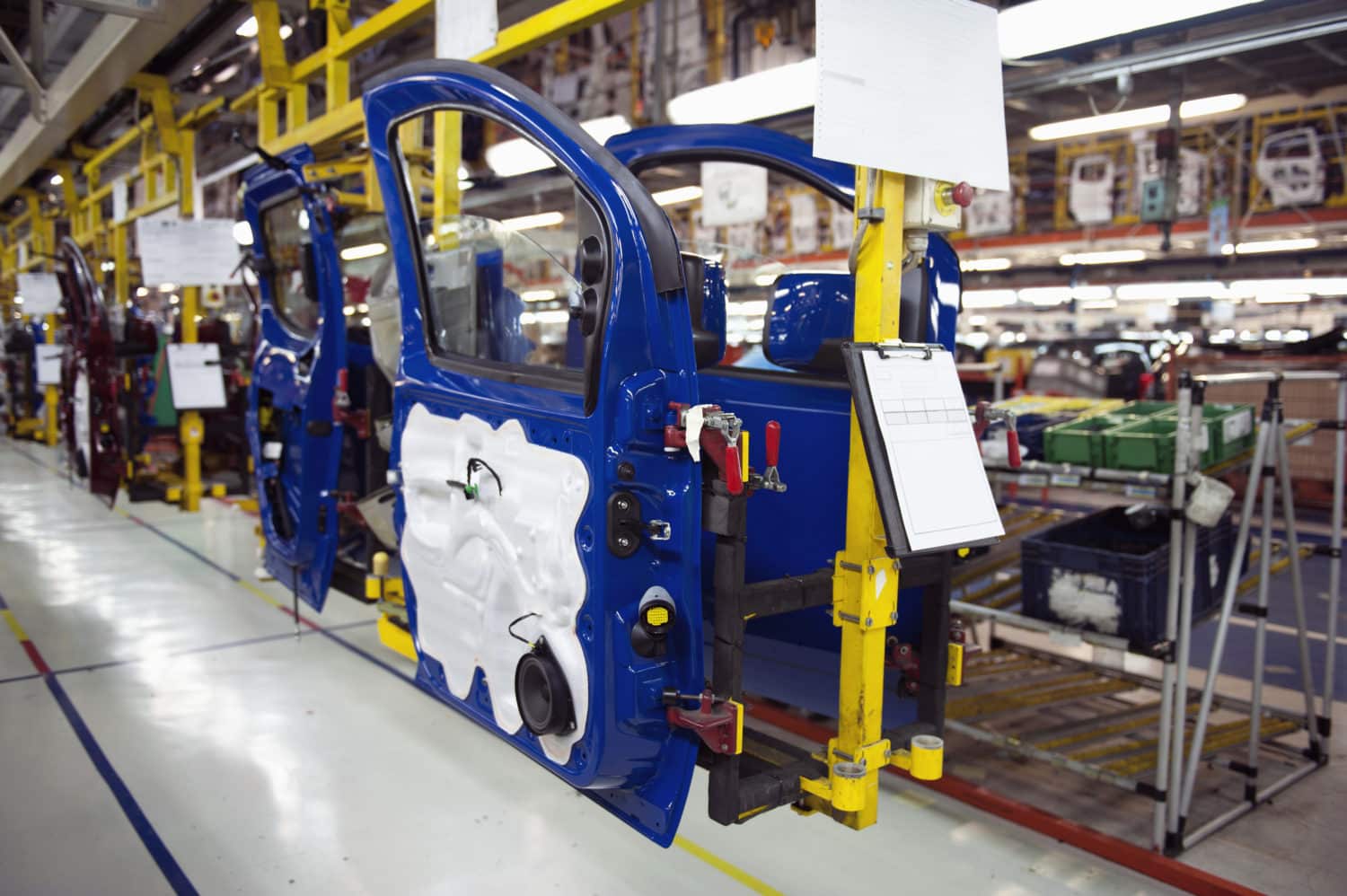 Flexibility and adaptability
Workers' safety is ensured by the anti-pinch frame spaces, the covered screws, nuts and bolts, and the soft edges.
Workbenches for the automotive industry can be made height-adjustable, have superstructure accessories added to hold tools within reach and feature suitable lighting, electrification systems, inbuilt or separate storage units, and computer mounts. These options offered by Sofame, combined with the ease of reconfiguring the various units thanks to their modular nature, enable our products to meet the automotive industry's need for flexibility and ergonomics.
Because these workstations and their accessories and related equipment are easy to incorporate, productivity performance is boosted and workflow is more effectively managed.