The company draws upon a wealth of resources to bring its customers the most relevant products and services :
The men and women of SOFAME :
Without a shadow of doubt, they represent the company's most vital asset, thanks to an extremely strong and positive company culture, born of the investment and resulting in involvement by the 26 founder employees of SOFAME. This culture has been carefully nurtured and encouraged by the management since its creation.
The versatility of the production workers, over and above their recognized professional skills, is an exceptional asset to the company which enables it to adapt in real time to ongoing developments in the typology of the products for manufacture.
The products manufactured by SOFAME justifiably enjoy a reputation for quality. This quality is the result of upstream design by the Design Office, which possesses sound experience and efficient data processing tools, such as SOLIDWORKS, to construct robust, functional products.
SOFAME maintains an intensive watch on the market and the technologies developing the factory of the future. To this end, it is a member of the AEROSPACE VALLEY aeronautical cluster, the WE NETWORK electronic cluster and ID4CAR.
Advances in ergonomics are under permanent study through dialogue with ergonomists and the specialist professional organizations in this design field.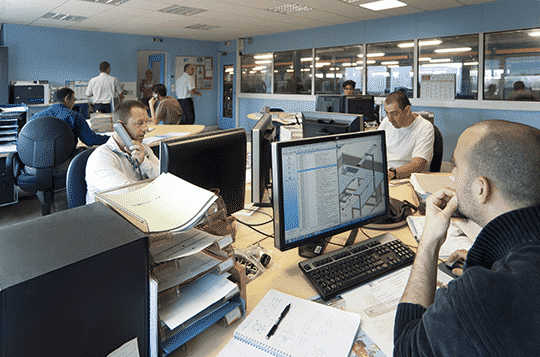 Long experience in processing steel and wooden panels :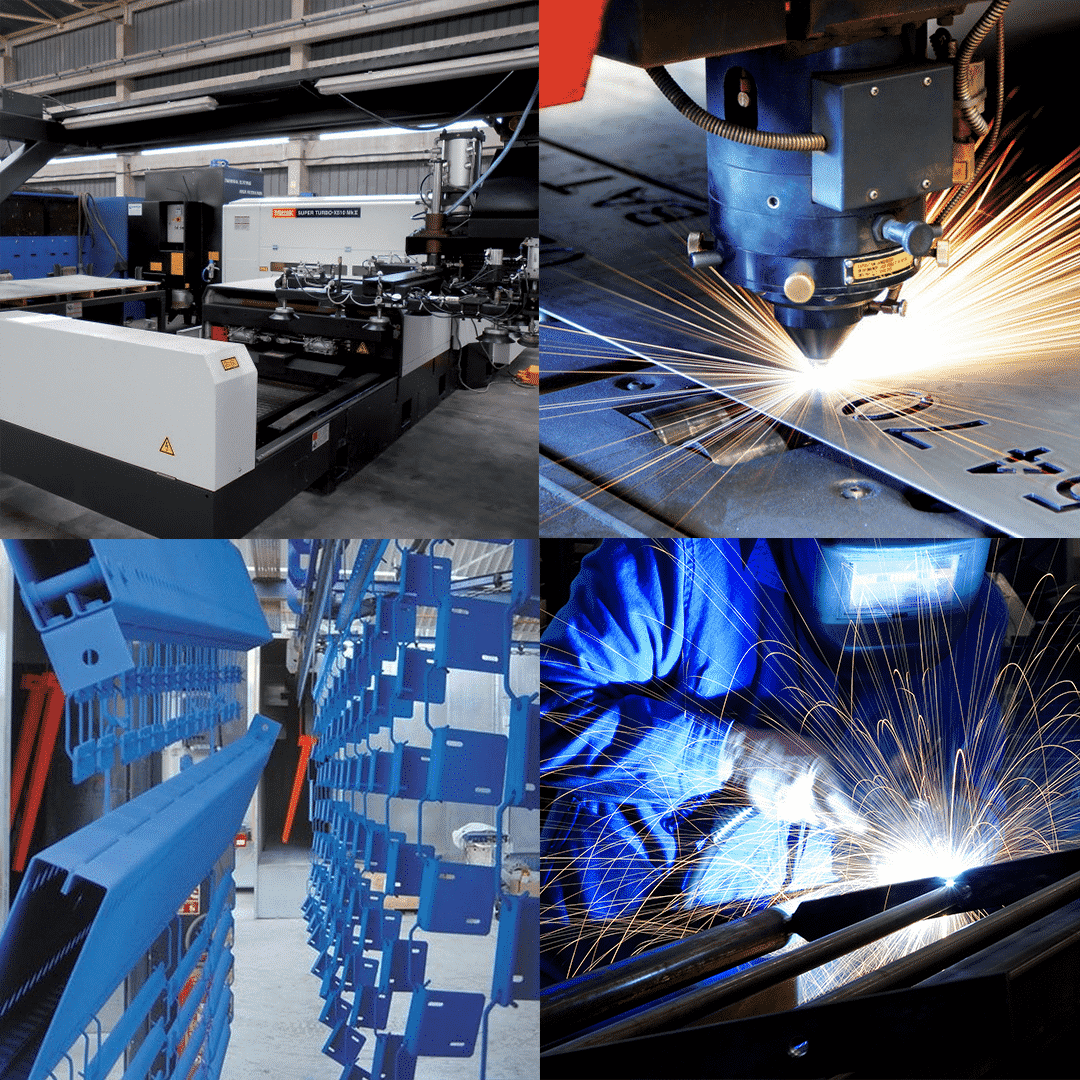 Our production facilities are efficient and flexible. They enable us to manufacture our products in small or medium production runs, or even individually, under satisfactory economic conditions.
Our equipment is modern and adaptable :
Sheet metal working :
1 unrolling-straightening-stamping line for rolls of steel sheet
1 numerically controlled laser cutting and punching line for thin steel plates
2 numerically controlled press brakes (100 and 110 tonnes)
1 tube cutting line
3 spot-welding guns
1 spot-welding press
4 TIG and MIG welding sets
1 MIG welding robot
Painting :
1 surface-treatment spray tunnel
1 epoxy-powder spraying booth
1 polymerization oven, 180°C
Woodworking :
1 numerically controlled 4,000 mm saw
1 double-side gluing machine
1 veneering press 3,000 mm x 1,300 mm
1 numerically controlled machining centre for cutting, drilling, routing and fitting edge bands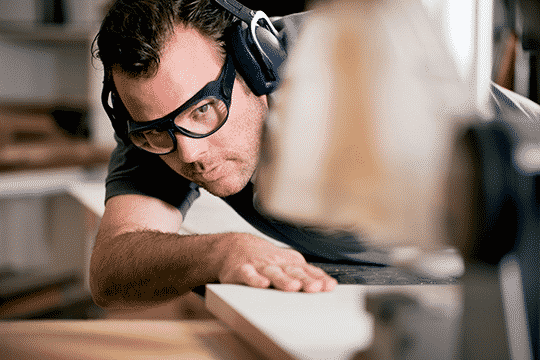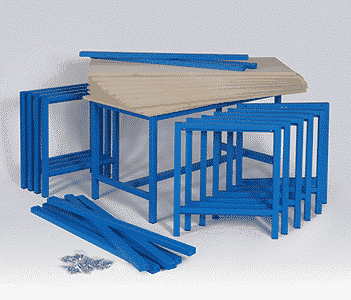 Assembly :
1 seating assembly line
1 chest and cabinet assembly line
1 workbench assembly line
Service to complement our product offer :
SOFAME aspires to faultless product quality, but also aims to provide an efficient and high-quality service. The company has invested in a logistics facility comprising a 7 meters-high storage depot on a floor area of 1,500 m2, totaling 10,000 m3 capacity. This was recently refurbished to considerably increase both capacity and the number of components in stock.
This focus on logistics takes concrete shape in our 48-hour Catalogue.