Furniture designed for this work
Packing is the final stage in the product manufacturing process and is just as crucial. The product must be protected so that it reaches the customer in good condition, both in terms of aesthetics and function, despite often difficult external logistics conditions. The packaging process must adapt to the large variety of products exiting the production line. It must fit with the same productivity criteria as the rest of the production cycle and often includes final pre-shipping checks.
Sofame has a variety of sizes of packing tables to suit both the volume of packaging being handled and the restrictions imposed by the space's layout. Sofame's products can bear the required loads for this work.
The workbench is a key element in the packaging phase, and can be combined with compatible trolleys for bringing the products to be packaged and the packaging materials to the workbench and moving the parcels to the next production stage. This creates a more ergonomic, efficient packaging workstation. The storage cupboards also help keep the space clean and clear, promoting quality and productivity while avoiding any unnecessary manoeuvring.
Examples of use
For all types of industrial activity
Trades involved
Order preparer
Assembler
Wrapper
Sampler
Packager
Wrapping and packaging operator
Calibration, manual packaging and manual finishing operator
Sorter, checker and selector
Inspector
Packaging and hand-finishing agent
Manual operation agent
Manual packaging and inspection agent
Versatile manufacturing agent
Manual packaging agent
Packaging and handling agent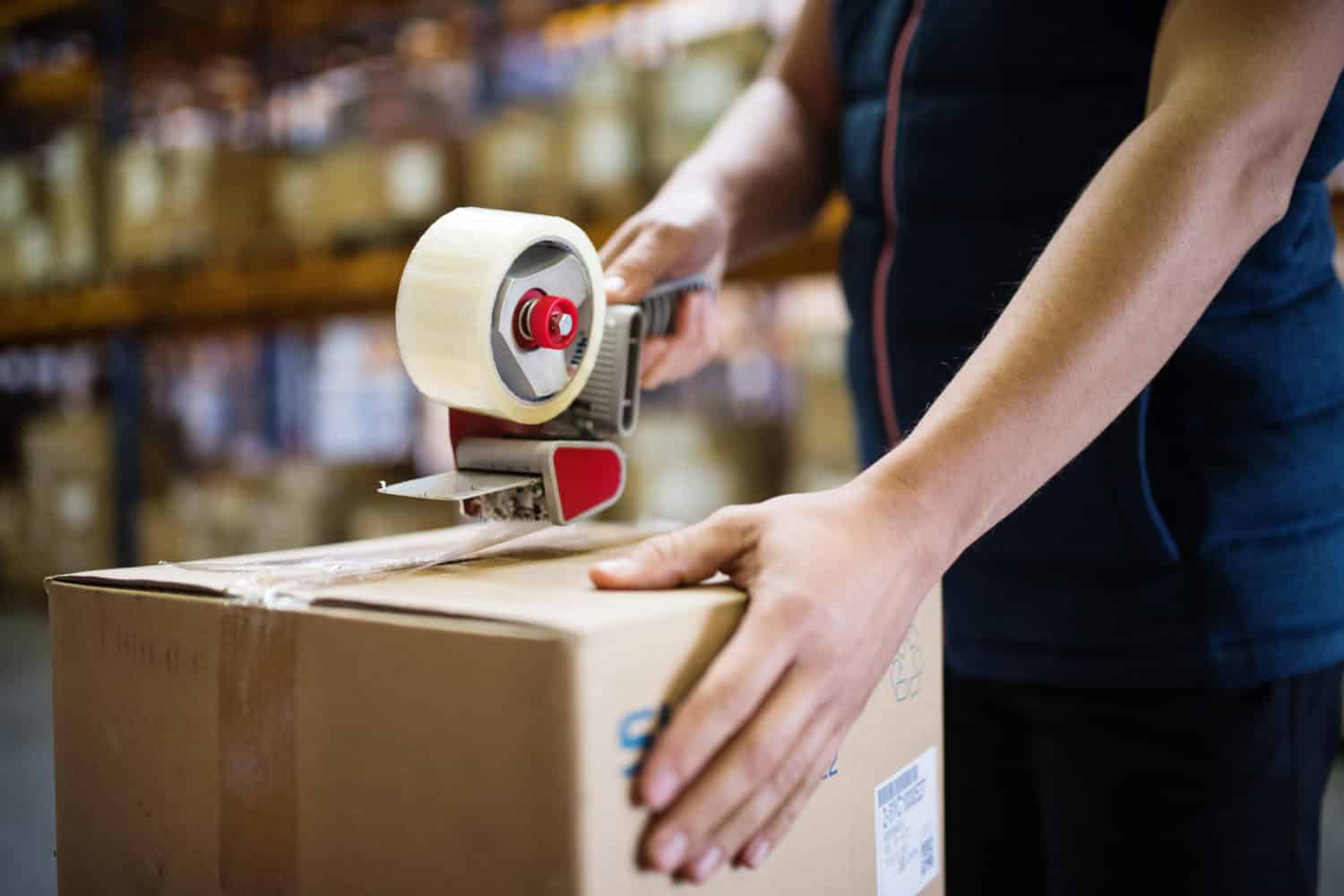 Ergonomics and optimisation
While packaging, workers handle products with a wide range of typologies in terms of weight and volume. Similarly, the operators themselves have varying morphologies. These two factors result in the need to be able to adapt workstations so packaging can be done under the best possible conditions. Workstation height adjustment is one answer to those needs. Workstations can be raised or lowered mechanically or hydraulically with a crank handle, or electrically. Another solution is to provide packaging materials such as boxes, pouches, films, adhesives and labels; preparation tools such as utility knives, scissors, and cutting and gluing tools; checking tools (increasingly electronic); and computers and peripheral devices required for using logistics information for storage and/or shipping within reach. To bring all of these together, the workstation must feature optimal ergonomics and Sofame has the right solution for your efficiency needs.
Productivity is a key element in this packaging work and a well-organised workstation helps to prevent unnecessary time loss, the misplace of items in the packaging, preparation errors and operator fatigue, so they remain efficient throughout their work day.